The poem below may not describe everyone's experience, but we each have moments of finding a safe haven among chaos. This is where art started for me.
Scratchy stubble and hurtful hands,
loud jokes and the hollow echo of a smoker's laugh.
Electric green t-shirt in cocktail shadows,
knowing what I shouldn't have to.
Questions and cake under Mom's Tupperware table,
plus 64 sharpened crayons … I color my way to goodness.
Images that are concrete and particular become universal. Art begins when any scene touches a note that is recognizable.
This site showcases the traditional forms of art I create, but so many more avenues of experimentation are available. For instance:
an open look
from honest eyes
that mirror the truth
of who you are
Giving or receiving that truth, what could be more artful?
I live in and work in the San Luis Valley of Southern Colorado, amidst the harsh reality of brutal winters that give way to a battery of spring winds. Relief arrives in high desert summers and gorgeous skies — cycles of the upper Rio Grande, which flows a mile from my easel. In one way or another, my place reflects in everything I create.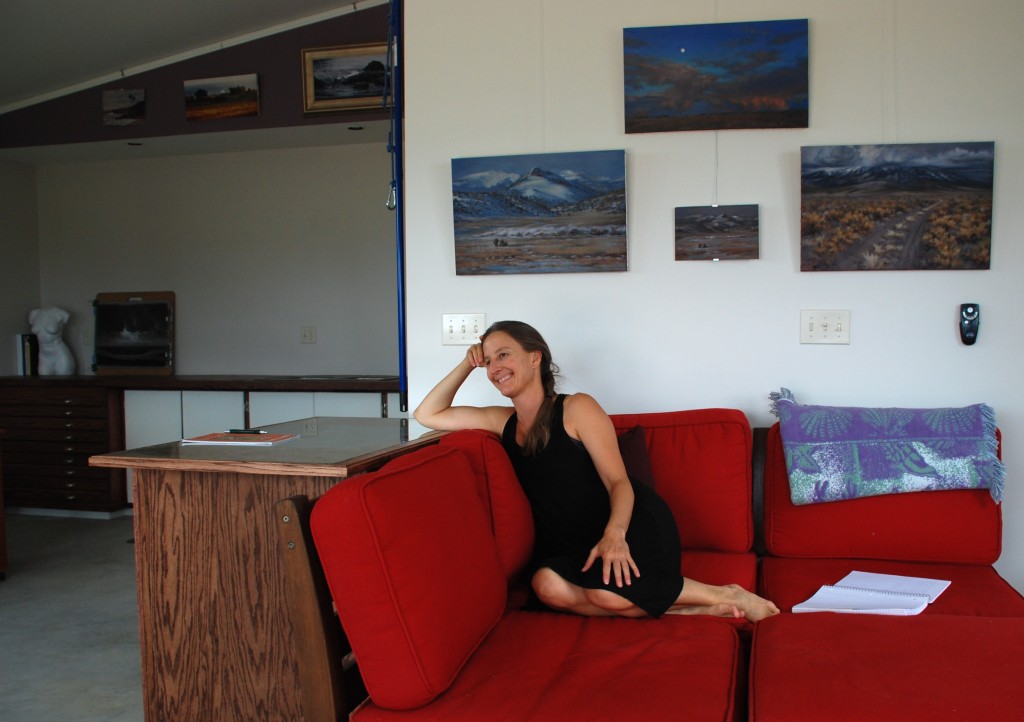 A few facts:
My paintings have been featured in Southwest Art Magazine, American Art Collector, Focus Santa Fe, and The Artists' Magazine. Burton Silverman awarded me with second place for the landscape category of the 2004 art competition for The Artist's Magazine. I was a finalist in 2001 and 2005. I am a signature member of Oil Painters of America, exhibit in the Salon International, as well as Arts for the Parks and Paint America traveling exhibits.
Currently, I am doing graduate studies in illustration and screenwriting with the Academy of Art University in San Francisco.  
Anything else you'd like to know? Please look through the rest of the site or contact me.